A little solo from my favorite movie of all time... Willy Wonka and the Chocalate Factory. Buruca Salts gives us this little number.
Ohh, to have an unlimited budget *sigh. Let me show you what I would purchase with this factious idea that I cling to.
These amazing coach sunglasses would be the first.
A fantastic coffee table book, and I have wanted this one forever. Plus I'm a fan of over sized litterature ever since my roommate got me "Influence."
The no! no! is something that I have been wanting to try, and if I had no spending limit, that would be the oppertunity to do it. It removes hair, if you were wondering.
A limited Chanel bike with woven leather basket and seat would certainly be on the list.
This robot and child would be mine.
My favorite Pablo Picasso "don quichotte" would hang on my wall after this spree
I would finally have the means to buy myself friends/an entrouge, who by contract, must love me. Mean while, I would also come to own, many lavish and outrageous outfits.
I would definatly get all of these cupcakes, and the cakeplate they sit a top of.
An exotic pet is a must, I would dye for a tiny cheeta, even though, im not a fan of cats. But if that didn't pan out, a squrille nutkin would do.
If there was a special masculine type in my life, I would let him pick out a fabulous Tom Ford suit... at my disgeretion and approval of course.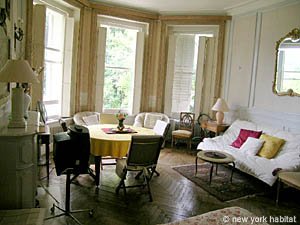 Finally, an Paris flat to put all of my new items in. It must have sweet hard wood floors, and a bay window, nothing to nice. Just a lil piece of dirt to call my own.
So if you were ever wondering what to get me last minute for birthday/ Christmas/ valentines day/ you like me just that much... here's a short, very reasonable list for you to work with.